Description
What Is Spymax?
A RAT or remote administration tool, is software that gives a person full control a tech device, remotely. The RAT gives the user access to your system, just as if they had physical access to your device. With this access, the person can access your files, use your camera, and even turn on/off your device.

What will i get in this Package?
You will learn how to make undetectable Virus and how to bind virus payload with Original Clean Apk,Like any game apk or social media app, this concept is an unique concept and very powerful which will bypass PlayProtect and major Antivirus in Android mobile phones, you can use this method with Android latest version 10, and all features of Rat are tested.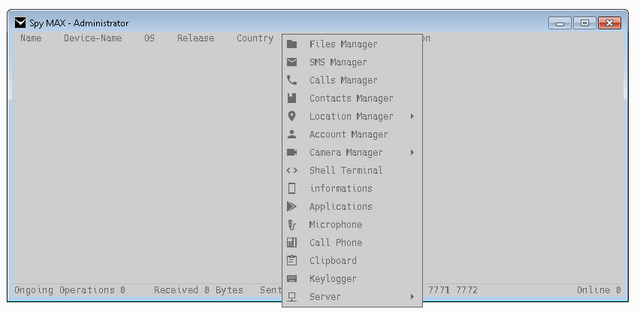 Note:-Disclaimer:
Any actions and or activities related to the material contained within this Course is solely your responsibility.The misuse of the information in this Course can result in criminal charges brought against the persons in question. The authors and Course Tutorials will not be held responsible in the event any criminal charges be brought against any individuals misusing the information in this Course to break the law.